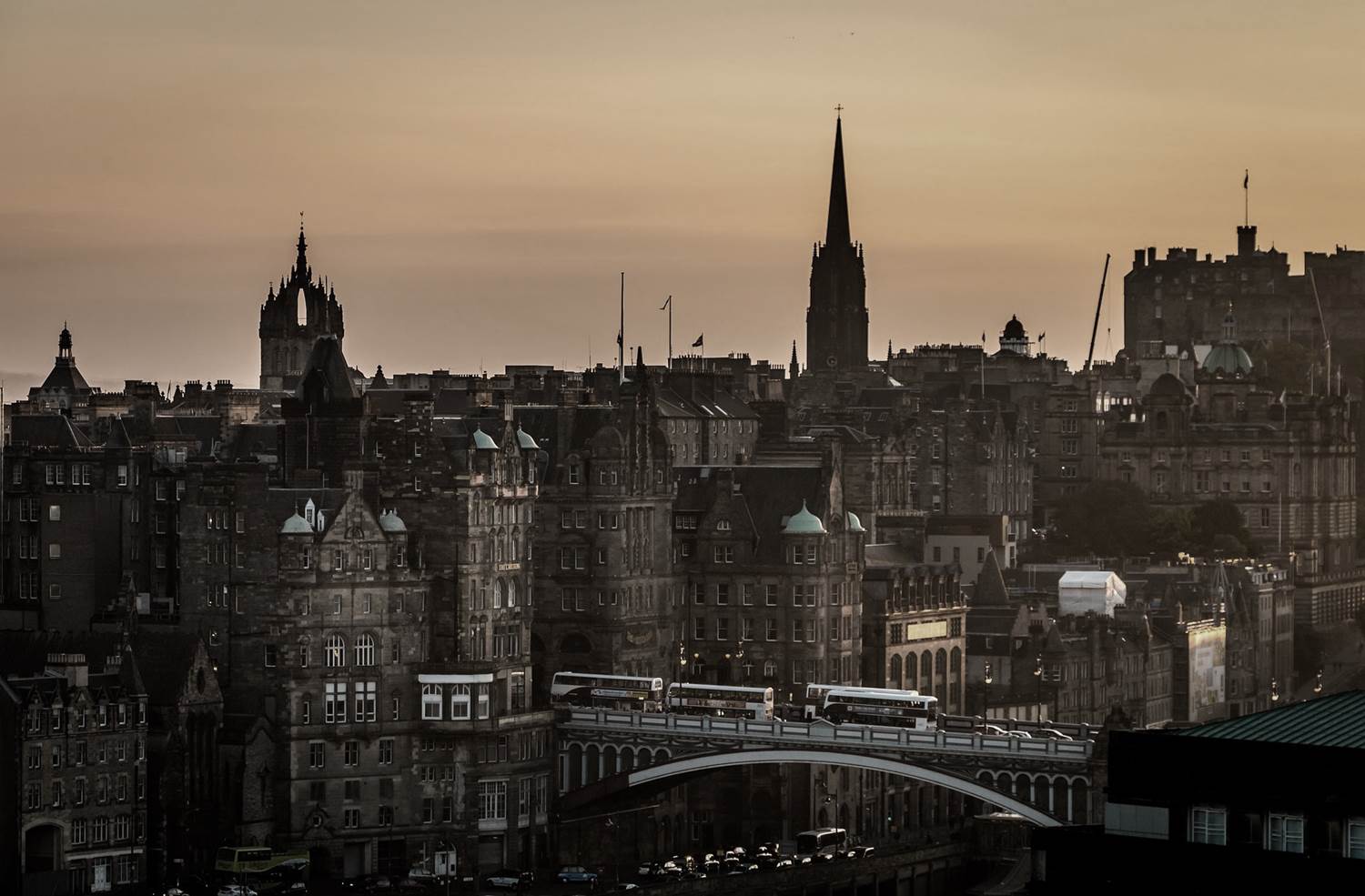 Commercial Property Supply Threatens Edinburgh's Growth.
Date: 26/04/2016 | Commercial Property
While the UK economy currently presents a mixed picture, the Scottish capital is thriving.
Edinburgh is the second most prosperous city in the UK with a GVA (gross value add) of more than £38,000 per person. With five universities and four colleges, the city has access to a young and educated workforce with over 45 per cent of its residents educated to degree level, significantly higher than the UK average of around 35%.
In 2014, more than 1800 new jobs were created in Edinburgh through direct foreign investment alone. The city's economy is flourishing in key priority sector areas including financial services, life sciences and technology with Fanduel and Edinburgh-based Skyscanner and now each valued at over $1 billion.
The city was given a further boost last month when the Chancellor confirmed negotiations were to begin for Edinburgh and its neighbouring local authorities to secure £1bn of City Region funding from the UK and Scottish governments. This investment is expected to attract a further £3.2bn private sector cash to boost the local economy. The importance of the City Region support is underlined in a report issued last year by Urban Land Institute and PwC. It highlighted the emerging focus from investors on cities and their assets rather than countries. This trend was also noted at the Scottish Property Federation Conference in Edinburgh in March 2016 – It is increasingly cities, not countries that attract investment.
While all looks promising at the moment, there is a key factor that could stint Edinburgh's growth potential: a lack of quality commercial accommodation.
With average city centre rents of around £32/square foot, Edinburgh is on a par with Manchester and significantly cheaper than London as a place to do business. Because of this and the city's attractive economic position and its quality lifestyle offering, a number of companies are keen to have a presence here and, as a result, demand is currently outstripping supply.
Local commercial property agents have reported that the city's supply of office accommodation will run dry within the next 12-18 months based on current levels of demand and supply. There is currently 300,000 square feet of commercial space under development within Edinburgh city centre but around half of it is already spoken for.
These new developments coming to the market include QuarterMile 4, Tiger Development's Haymarket scheme, New Waverley and the re-development of the RBS HQ in St Andrew Square. Much of this is pre-let and the rest won't be completed until the end of 2017 or later. By the end of next year, there will be little in terms of new capacity available in the market.
Part of the issue is the lack of available sites in the city centre. In the short-term there is an option of refurbishing older buildings within central Edinburgh as we saw with the recent high-quality renovation of 40 Torphichen Street. These sites are, however, few and far between.
In the longer-term, developers will probably need to focus further out of town where there are some good options available, starting with the expansion of Edinburgh Park which is now much better-placed to grow capacity with the tram service in place. Should phase II of the trams get the go-ahead, the Leith Waterfront also has great potential to fulfil its vision as a hub for both a residential and commercial developments.
Edinburgh's offering as an ideal place to do business has strong and multi-layered foundations which will serve the city well into the future. To leverage the full benefits of the City Region deal currently under negotiation, there must be a strong focus on growing its capacity in commercial space which will ensure companies can continue to invest, create jobs and grow the economy, and some creative solutions will be required.
This article first appeared in The Scotsman on 26th April 2016.
Disclaimer
The matter in this publication is based on our current understanding of the law. The information provides only an overview of the law in force at the date hereof and has been produced for general information purposes only. Professional advice should always be sought before taking any action in reliance of the information. Accordingly, Davidson Chalmers LLP does not take any responsibility for losses incurred by any person through acting or failing to act on the basis of anything contained in this publication.