The Davidson Chalmers Stewart Team provides support to businesses and individuals who find themselves involved in the criminal justice system where there is an ever increasing focus on regulating how business is done.
Keeping up to date and complying with the legislation and guidance issued by a range of regulating bodies – including HSE, SEPA, ICO, the Care Inspectorate and the police – is an on-going challenge for most businesses.
We provide practical legal advice and support throughout investigations, from the early stages including enforcement notices; requests for information; warrants and dawn raids; interviews as witnesses and under caution; through to liaising with the Procurator Fiscal service; adjusting pleas and running trials; to the conclusion of any court proceedings.
As more areas of business become heavily regulated with complex legal structures there is greater need for experienced specialist practitioners to dissect the law and give pragmatic advice based on a full understanding of the situation and its possible consequences.
Head of the Regulatory Team, Laura Irvine, has been described by Chambers and Partners, the leading UK legal ranking directory as:
….a highly capable practitioner with considerable expertise in handling health and safety investigations and prosecutions, along with other regulatory proceedings.
with one client commenting:
She's sensational, excellent with people and in terms of her subject matter knowledge.
Who to Contact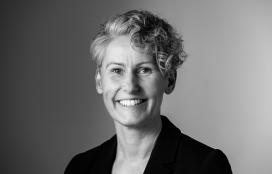 Laura Irvine
t 0131 625 9069