Our Environmental Team provides advice and support on a range of environmental compliance, management and other operational matters, dealing with risks and liabilities for clients in Scotland, the UK and internationally.
Keeping up to date and complying with the legislation and guidance issued by a range of regulatory bodies (including the UK and Scottish Governments, SEPA, HSE and the Food Standards Agency) is an on-going challenge for most businesses. Many business operations need some form of regulation to avoid potential liability impacting upon them.
At Davidson Chalmers Stewart we focus on finding business-friendly solutions. In addition to simply identifying the key issues, our experienced team of commercially-minded specialists provides practical and innovative solutions.  Our clients include small to medium enterprises, the public sector and plcs.
Our aim is to make effective liability management and compliance as easy and cost effective as possible.
The team (which includes two of only three Accredited Specialists with the Law Society of Scotland in Environmental law and the only two Scottish solicitors who are Chartered Waste and Resource Managers with the Chartered Waste Institution of Wastes Management (CIWM)) is well-known for its expertise in dealing with compliance and management issues in a range of sectors including agricultural, waste and resources, industrial, technology, energy and construction. We provide advice on waste and resource management, environmental permitting, water law and defending prosecutions for various offences.
What Others Say:
Legal 500, the leading guide to law firms and solicitors in the UK, notes:
"Team head Laura Tainsh, who is accredited by the Law Society of Scotland as an environmental law specialist, has established a first-rate reputation among clients, which include landfill operators, recycling and waste management companies, and transport operators."
Environmental Experience in the Following Sectors:
Who to Contact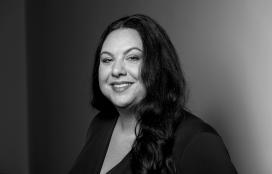 Laura Tainsh
t 0131 625 9191