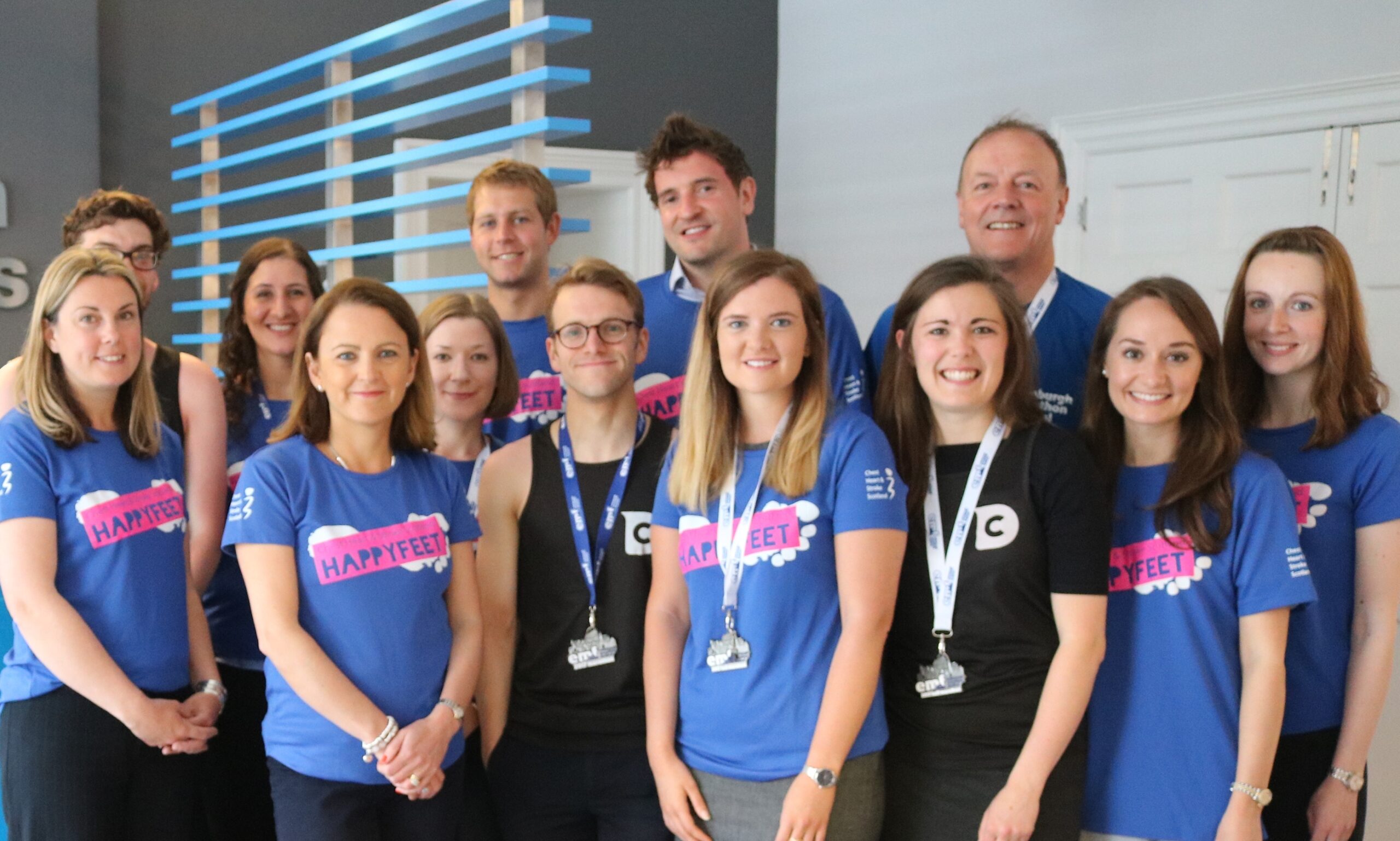 Davidson Chalmers RunDC Team Sets The Pace in Edinburgh Marathon Festival
Date: 29/05/2017 | DCS News
Huge congratulations to the Davidson Chalmers team that successfully took on the challenge of the Edinburgh Marathon Festival 2017.
The 'RunDC' team, made up of 13 runners, more than a quarter of the firm, competed in the marathon, half marathon and 10K, all finishing with personal best times. The team has already raised a superb £3,600 for the charity Chest Heart & Stroke Scotland, with the figure continuing to rise as their online donations page remains open.
'RunDC' was initially set up two years ago as a weekly social running group and has now taken part in a number of races across the central belt. Looking for a bigger challenge in 2017 they set their sights on the Edinburgh Marathon Festival. Congratulations to Andrew McDonald, Lizzy Enayati, Ellis Walls and Magnus Miller who completed the full marathon; Lisa Graham, Ewen Lowrie, Jenny Anfield, Jenny Davies, Simone Young, Emma Dickie, Amy McCalmont and Andrew Chalmers who tackled the half marathon; and Gina Malone who completed the 10k race.
RunDC's self-appointed 'Coach' Andrew McDonald commented:
'We'd like to extend our thanks to everyone, including Davidson Chalmers' clients, who supported the team and gave so generously, helping motivate us to complete the course. Our thanks also to the wonderful Chest Heart & Stroke Scotland staff for their support on the day.'
Donations can still be made at https://www.justgiving.com/fundraising/Davidson-Chalmers-LLP-Running-Group