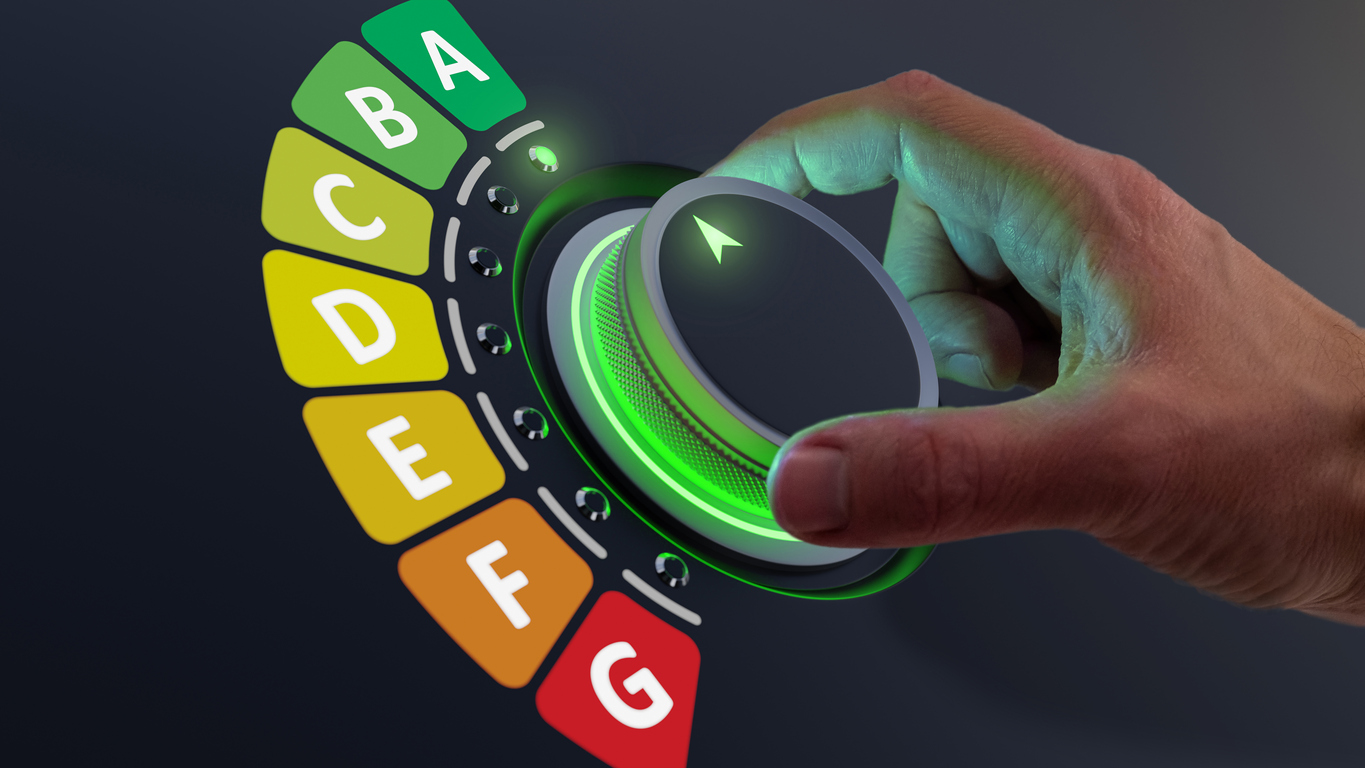 Energy Performance in Scotland – Do You Now Have An A* Property?
Date: 14/06/2023 | Commercial Property
A change in the way that the energy performance of buildings in Scotland is calculated came into force on 1 February 2023.
It is a requirement in Scotland for all properties being sold and let to have a valid Energy Performance Certificate (EPC) in place, available to the prospective buyer/tenant. An EPC has a 10 year lifespan, and gives the building a banded rating of "A" to "G". The rating is calculated by working out the building's "carbon factor" (the predicted emissions of carbon dioxide per square metre of floor area).
An update to Section 6 of the 2022 Scottish Building Standards means that the carbon factor for grid supplied electricity has been substantially reduced, to reflect that the UK grid is being supplied with a greater proportion of sustainable, low carbon electrical energy.
As the carbon factor assigned to the A to G banding has not changed, this will see an improved rating for many properties, with a lot more buildings now achieving an A rating. Buildings with only electric services will see the biggest improvement in their energy rating.
This change, however, is not retrospective, and so a further energy assessment will be required in order to calculate if the energy rating of a building has improved following the change in the regulations. Any requirement to have an Action Plan or Display Energy Certificate (under Section 63 of the Climate Change (Scotland) Act 2009 – The Assessment of Energy Performance of Non-domestic Buildings (Scotland) Regulations 2016) is also not affected by the regulation changes.
Though the exact details are not yet known, it is anticipated that the energy performance regulations in Scotland will be tightened up by 2025, to introduce minimum energy efficiency rating requirements. With this in mind, and that higher energy performance ratings will be more attractive to potential tenants and lenders, non-domestic building owners may want to consider acting now to have their property reassessed.