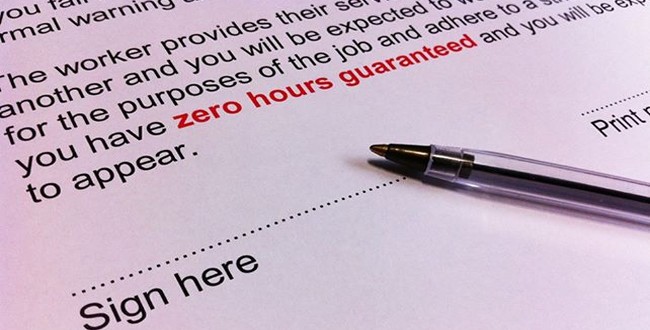 On Monday 11th January 2016 we saw a significant development in relation to zero hours contracts with the coming into force of The Exclusivity Terms in Zero Hours Contracts (Redress) Regulations 2015. These Regulations offer individuals engaged on such contracts greater protection and more options in terms of additional employment.
The Regulations provide that any dismissal of a zero hours contract employee will be rendered as automatically unfair if the principal reason for dismissal is breach of a clause in the contract that prevents them from working for another employer. Indeed, the Regulations also dispense with the qualifying period (currently two year's continuous service) that would normally be required before an employee can raise a claim of unfair dismissal.
Further, where only worker status is afforded by way of a zero hours contract, that worker cannot be subjected to any detrimental treatment from their employer as a result of working for another employer during the same period – even if doing so is in breach of a clause that prohibits the individual from working elsewhere at the same time.
Further Information.
Davidson Chalmers provide expertise in employment matters including zero hours contracts. If you would like any further information or assistance regarding these developments then please do not hesitate to contact the Davidson Chalmers Employment Team, who will be happy to provide their advice and assistance.
Disclaimer.
The matter in this publication is based on our current understanding of the law. The information provides only an overview of the law in force at the date hereof and has been produced for general information purposes only. Professional advice should always be sought before taking any action in reliance of the information. Accordingly, Davidson Chalmers LLP does not take any responsibility for losses incurred by any person through acting or failing to act on the basis of anything contained in this publication.