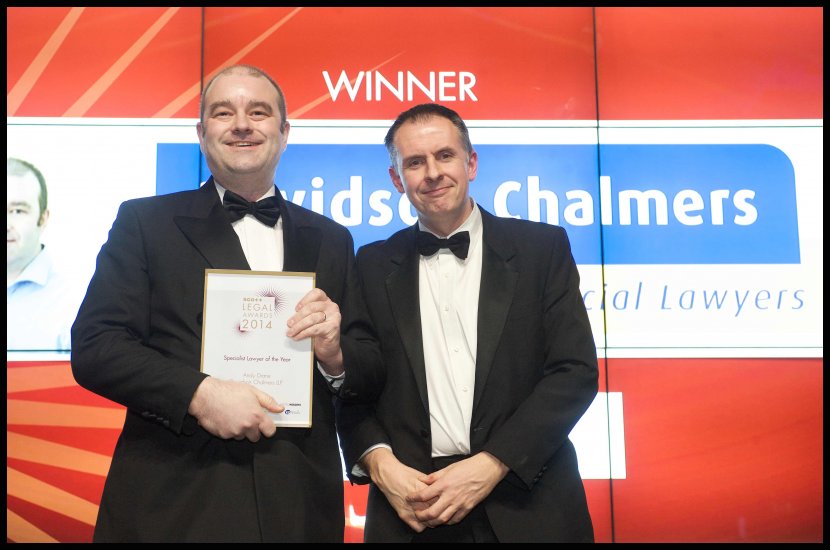 Andy Drane, Head of Davidson Chalmers' Environmental, Waste and Renewables Team, was named as the Specialist Solicitor of the Year for his work in the renewable sectors and waste sectors at the 2014 Scott & Co Scottish Legal Awards, held in Edinburgh on Thursday 20th March.
Despite strong challenges from a raft of other leading Scottish solicitors, Andy's sector focused and client-led strategy impressed the judging panel to secure the 2014 Specialist Solicitor of the Year title.
The 2014 judging panel, chaired by Margo Macdonald MSP, assessed submissions from over 30 legal firms across Scotland and evaluated each submission against a number of criteria including content, relevance, and presentation. Experts from business, law and politics including Sir Andrew Cubie, Lorna Jack and Anne Houston, Chief Executive of Children 1st, participated in the judging.