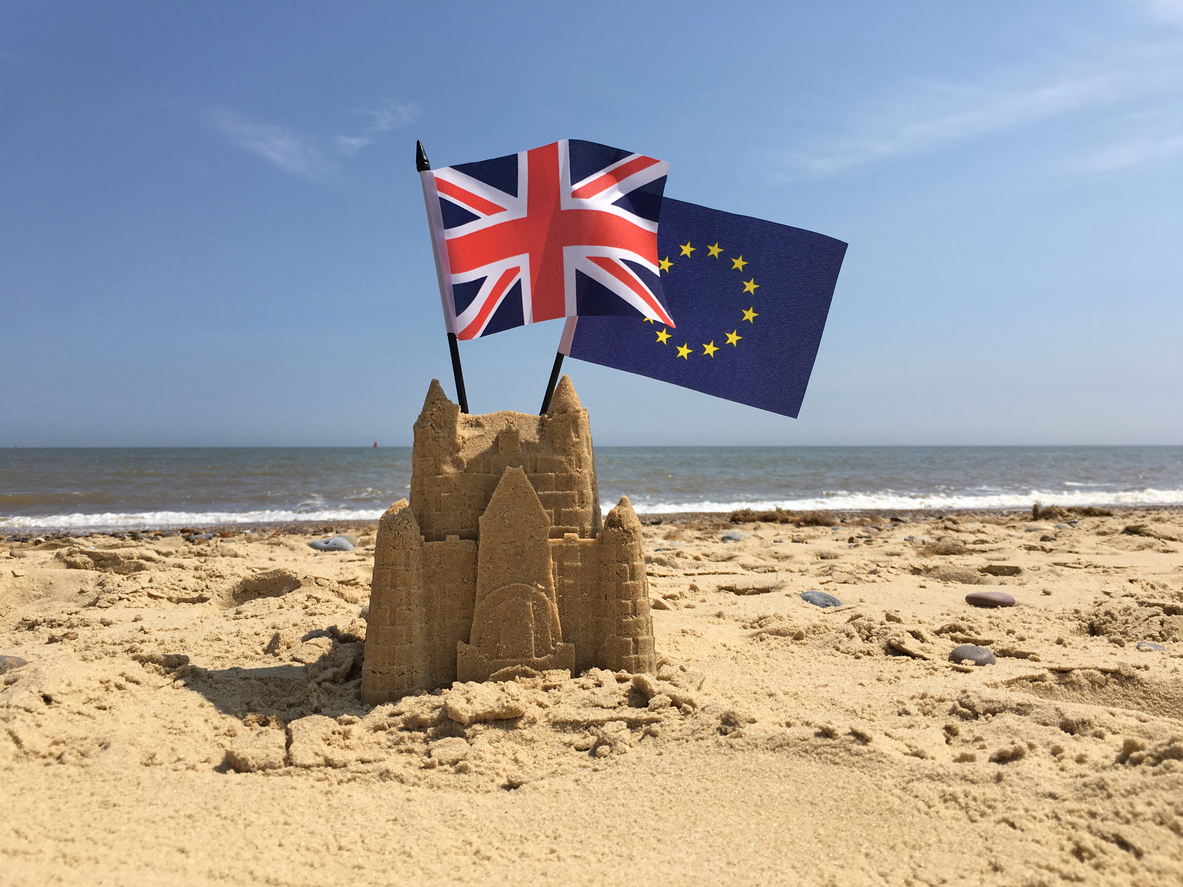 It is perhaps unsurprising that much of the literature on Brexit immediately following the EU referendum in 2016 lacked coverage on what may happen in the event of a "no deal" Brexit. "Hard" Brexit is a situation that many thought, or at least hoped, the UK would not find itself in, but as matters currently stand the UK faces a no deal hard exit from Europe come the end of the transition period on 31 December 2020. Exactly how detrimental this will be to the UK construction sector remains to be seen but, in the meantime, it is worth highlighting some of the potential significant impacts of the UK's exit from Europe whether there is a deal in place or not.
The general consensus is that key legislation relating to construction operations which derive from EU Directives will largely remain unaltered on the basis that such legislation promotes and supports some of the UK Government's primary policy objectives, such as ensuring health and safety during construction operations. For example, the Construction (Design and Management) Regulations are derived from an EU Directive and any significant departure from the current regulations would be highly unlikely.
A more pressing concern for the construction industry is the impact Brexit may have on the free movement of people and goods and how this will affect the availability and costs of both labour and supplies.
EU nationals currently constitute around 8% of the UK's construction industry workforce and some 28% of construction workers in London are EU nationals. The UK's existing labour shortage is no secret and there is a realistic concern that this shortage may increase exponentially if EU nationals are not permitted to remain in or enter into the UK for work in the construction sector. At the moment, EU nationals who live in the UK before 31 December 2020 are allowed to continue to do so until 30 June 2021, which is the deadline for applying for settled status in the UK. An EU national arriving after 31 December 2020 will require a visa or sponsorship in order to work in the UK. These additional obstacles coupled with the backlog of construction work as a result of COVID-19 is likely to make it much more difficult for the UK to get back to pre-COVID-19 construction output levels.
When it comes to the import and export of goods and materials, there is great uncertainty surrounding how tariffs may be impacted. Four EU member states feature on the UK's top five export markets (Republic of Ireland, France, Germany and Netherlands) as well as the UK's import markets (Spain, France, Germany and Netherlands) according to the Office of National Statistics. A change in tariffs for imports in particular is likely to lead to the inflation of prices from EU firms providing goods and materials to the UK. This is a serious concern given that almost a quarter of construction products used in the UK are imported, with almost two thirds of such products coming from EU countries.
In addition, the impact of Brexit on the planning process could influence development programmes where consents must be obtained before construction works can even begin. Planning law and policy are highly devolved (England & Wales, Scotland and Northern Ireland each have their own regimes) but EU requirements are embedded in all of them. This is apparent in the Environmental Impact Assessment (EIA) regime, for example, which requires the potential environmental effects of proposed development to be assessed before consent can be given. Although not an obvious pillar of the planning system, non-compliance with EIA requirements can prove fatal to the consenting process.
The 2018 EU (Withdrawal) Act provides that certain EU regulations will continue to have effect in the UK post 31 December 2020 so there may not be any immediate change on the ground. However, in a no-deal Brexit scenario, the European Court of Justice will no longer have any UK jurisdiction. Like the anticipated approach to health and safety law mentioned above, this is initially not likely to herald any drastic changes. However, it would enable UK judges to deviate from European precedent and, over time, change how laws originally transposed from EU directives apply in practice in the UK.
The broader socio-economic impacts on market conditions are likely to be the facets of Brexit most acutely felt in the short term. Housing and commercial property demand could change dramatically, with consequential effects on infrastructure requirements and the construction resources needed to deliver them. Initially, such changes would be reflected in policy and regardless of whether EU-derived aspects of construction law and consenting procedure remained unaltered. Despite the undeniable impact Brexit will have on the development sector, predictions are that it will be the aftermath of COVID-19 that has the most influence on the shape of things to come.
This article was first published in UK Construction Online on 30 November 2020.
Disclaimer
The matter in this publication is based on our current understanding of the law. The information provides only an overview of the law in force at the date hereof and has been produced for general information purposes only. Professional advice should always be sought before taking any action in reliance of the information. Accordingly, Davidson Chalmers Stewart LLP does not take any responsibility for losses incurred by any person through acting or failing to act on the basis of anything contained in this publication.