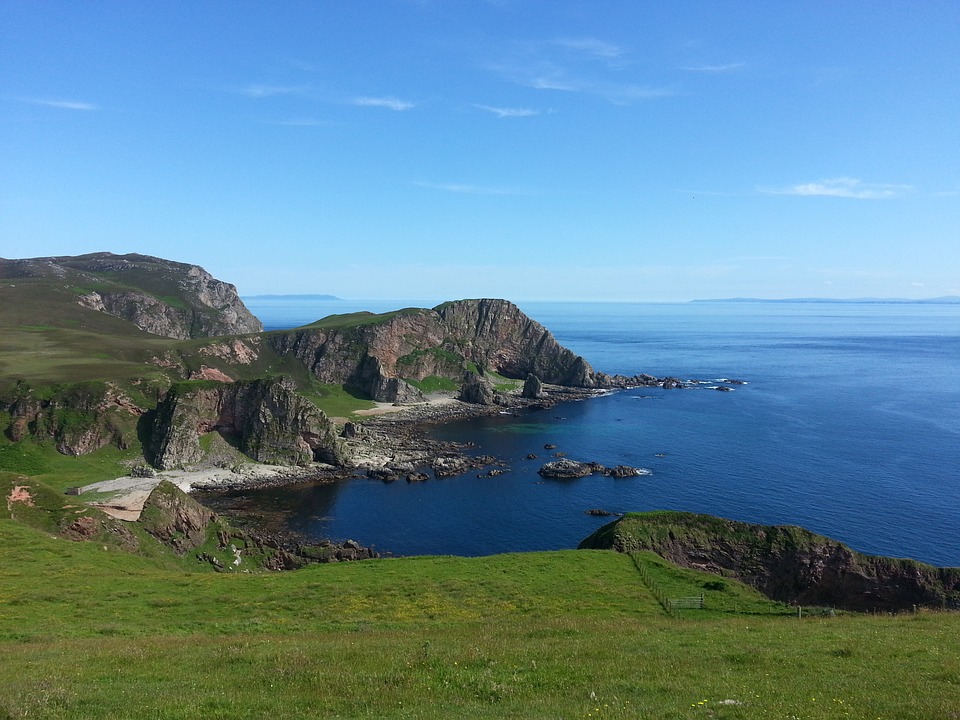 The Our Islands, Our Future campaign started in 2014 culminated in the enactment of the Islands (Scotland) Act on 6 July. It enshrines in law increased representation and control over development for the Scottish islands, further devolving aspects of planning regulation and placing the unique requirements of the islands centre-stage in policy-making.
Literally and figuratively, in the words of Tavish Scott MSP, Shetland will no longer be "put in a box" – the Act requires official maps to accurately show its geographical location rather than depicting it boxed-off in a corner. Cartography aside, what does the Act mean for planning applications in future?
Six of Scotland's planning authorities (PAs) include island communities: Orkney, Shetland, Western Isles, Highland, Argyll & Bute and North Ayrshire. PA jurisdictions generally cover land out to the low tide mark. Scottish Ministers, meanwhile, have been responsible for marine planning from the high tide mark out to 12 nautical miles. The intertidal overlap has been taken into account in marine and terrestrial plans to date but the Act seeks to enhance their interaction and now requires the Scottish Government to prepare a National Islands Plan.
The Plan will focus on improving outcomes for island communities and address matters including sustainable development, environmental well-being, health, transport services, digital connectivity and biosecurity. It will be a "material consideration" in planning decisions, influencing whether or not applications are consented. However, little information is available beyond the Plan's strategic objectives so it remains to be seen how it sits alongside the National Planning Framework and reforms under the emerging Planning Bill. Until the first draft Plan is published, we must content ourselves with the more philosophical questions raised ("what is an 'island community'?") which might, in time, provide fodder for test cases in the Courts.
The Act obliges certain public bodies to prepare an assessment where policy, strategy or service proposals will have impacts on an island community that significantly differ from those on other communities. Essentially, it legislates for the special characteristics of islands to be considered in the exercise of public functions. The Act lists the affected bodies, which cover a broad spectrum, from the Scottish Police Authority to NHS boards. Even the Scottish Government must assess the impacts of proposed laws and national strategies. In certain circumstances, it must conduct retrospective assessments of laws and strategies already in place.
The public body itself decides if impacts are significant enough to warrant assessment but does this adequately safeguard island interests? Where resources are strained and politics intricate, public bodies might have little appetite for increased bureaucracy especially where they arguably already take island needs into account. We may see a dilution in the Act's requirements as secondary legislation takes shape.
The Act does not prescribe how to treat proposals assessed as having unfavourable impacts. Could the PAs influence how they are dealt with? The Act allows PAs to request "additional powers" from the Scottish Government but is deafeningly silent on what these might be. Could they impact on the remits of public bodies? It would be beneficial to all stakeholders for the Scottish Government to provide comfort that Island Impact Assessments will not unduly delay the delivery of public services.
The Act provides for a new, de-centralised licensing regime for marine areas adjacent to inhabited islands out to 12 nautical miles. These would be administered, granted and enforced by island PAs and regulate construction, alteration or improvement works other than those relating to oil and gas, defence, fishing and fish farming. In the long term, this has the potential to speed up the consenting process but much depends on how (and if) it is implemented.
Licensing powers are not automatic and PAs must request them as "additional powers" under the Act. However, it is unclear what happens where a licensing area falls within two or more PAs, or where one PA is a licensor but the others are not. A question also remains about whether PAs will pursue licensing powers at all. The intention is for PA licensors to retain licence fees but there is no wider funding provision for changes effected by the Act. Will the gritty realities of resourcing prevail over the lofty aims of the Act? A draft National Islands Plan and regulations are due next July. We look forward to seeing if they shed light on whether the devolution desired by island PAs in theory can be exercised in practice in a public sector already under strain.
If you would like to discuss any of these issues, please contact Jacqueline Cook
This article first appeared in The Scotsman on 20 August 2018.
Disclaimer
The matter in this publication is based on our current understanding of the law. The information provides only an overview of the law in force at the date hereof and has been produced for general information purposes only. Professional advice should always be sought before taking any action in reliance of the information. Accordingly, Davidson Chalmers LLP does not take any responsibility for losses incurred by any person through acting or failing to act on the basis of anything contained in this publication.