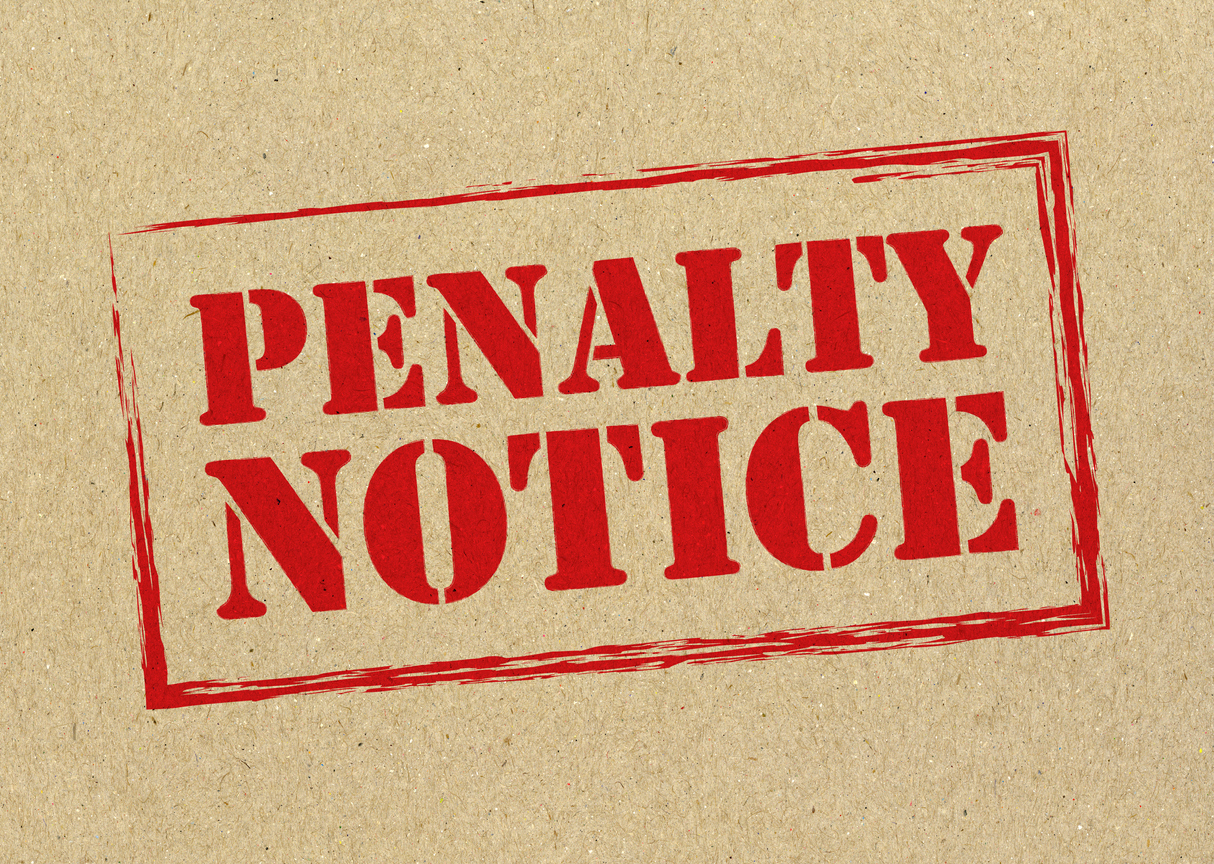 Variable Monetary Penalties: What Are They and Can They Be Challenged?
Date: 20/01/2021 | Environmental
Variable Monetary Penalties are set to be issued early 2021 – what are they and can they be challenged?
We previously wrote about SEPA's new enforcement tools.
Arguably the most complicated tool in SEPA's new toolbox is the Variable Monetary Penalty (VMP). SEPA's consultation on their use ended on 15 December 2020 and they are expected to be ready for use shortly.
What are they?
Variable monetary penalties are discretionary penalties which SEPA can impose for certain offences set out in the relevant legislation (Schedule 4 of the Environmental Regulations (Enforcement Measures) (Scotland) Order 2015) such as, but not limited to, failure to comply with a notice requiring the removal of waste, failure to comply with duty of care requirements, the unauthorised or harmful depositing, treatment, disposal of waste, breaching conditions of a waste management licence in terms of The Environment Protection Act 1990, breaching prohibition on unauthorised controlled activities in terms of the Water Environment (Controlled Activities) (Scotland) Regulations 2011 and contravention of permit conditions in terms of the Pollution, Prevention and Control (Scotland) Regulations 2012.
They are intended to be used for more complicated and serious offences and the level of fine ranges from £1,000 – £40,0000, with the maximum penalty which can be imposed depending on the offence committed.
The exact amount of the VMP to be imposed will be determined by SEPA who must consider the seriousness of the offence as well as any aggravating and mitigating factors in reaching the figure.
The VMP will usually be accompanied by a cost recovery notice requiring the recipient to pay the costs they incurred in the process of imposing the VMP, up to a maximum of 30%.
Are they challengeable?
Absolutely! It is often mistakenly thought that monetary penalties are similar to a parking ticket in that they can be issued on the spot and are fairly simple evidentially. On the contrary, SEPA must carry out an appropriate investigation and be able to prove that the responsible person has committed the offence to a civil standard. The applicable circumstances are often less than straightforward.
If SEPA decides to issue a VMP they first need to issue you with a notice of intent setting out their decision. You can make written representations challenging this within 28 days. SEPA will then decide whether or not to issue a final VMP and cost recovery notice. There is a right to appeal both the VMP and cost recovery notice. You can also appeal against the level of fine SEPA impose. Davidson Chalmers Stewart can help you draft written representations and/or appeal.
Please contact Laura with any questions at laura.tainsh@dcslegal.com.
Disclaimer
The matter in this publication is based on our current understanding of the law.  The information provides only an overview of the law in force at the date hereof and has been produced for general information purposes only. Professional advice should always be sought before taking any action in reliance of the information. Accordingly, Davidson Chalmers Stewart LLP does not take any responsibility for losses incurred by any person through acting or failing to act on the basis of anything contained in this publication.