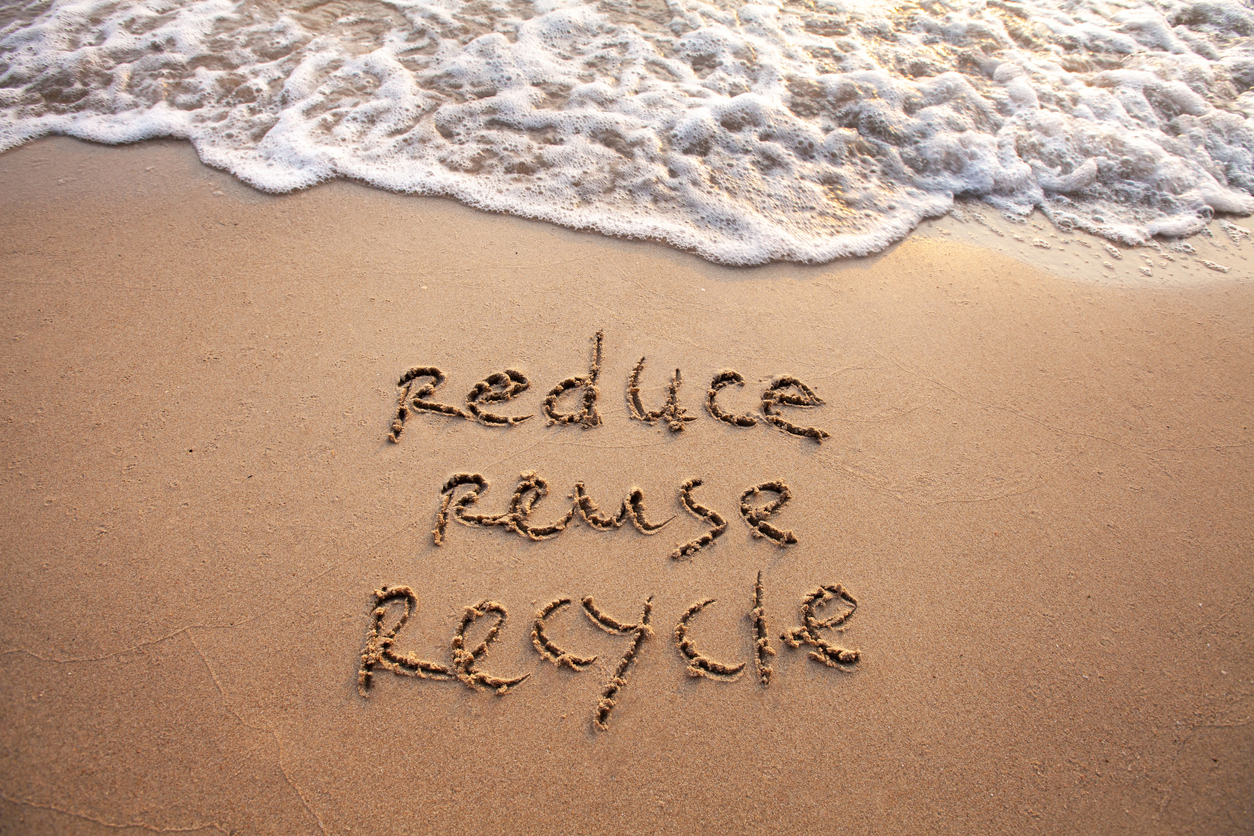 What the Circular Economy Means for Business
Date: 04/03/2021 | Environmental
We hear the phrase 'circular economy' a lot but what does it actually mean, and what practical impact is it likely to have on your business?
The concept of a circular economy:
The concept of the circular economy is based on several schools of thought, most of which draw inspiration from nature which works in cycles.  In a circular economy, resources continue in circulation through reuse, recycling, and reformation, ultimately eliminating waste by designing it out of the system.  This is an alternative to a traditional linear economy (where items are made, used and disposed of).  A circular economy is achieved through tools such as the Waste hierarchy; a system which ranks waste management actions from the most preferable option, being prevention of waste generation, to the least preferable, being disposal of waste. Recycling falls between those parameters.
A move to a more circular economy is greatly needed as there are major environmental issues associated with a traditional linear economy.  Resources are finite, the amount of waste generated by humans is sizable and we are not always that good at managing it.  Therefore, waste often ends up in our oceans and in the stomachs of animals thereby becoming part of the food chain.  Waste also releases greenhouse gases, contributing to climate change.  However, moving to a circular economy involves major changes to the way businesses operate.
Scottish Government Targets:
To tackle the waste problem and move towards a more circular economy, the Scottish Government declared a climate change emergency and has set ambitious targets to achieve by 2025.  These include reducing waste by 15% against what was produced in 2011, reducing food waste by 33% against 2013 levels, recycling 70% of the remaining waste and sending no more than 5% of remaining waste to landfill.
To achieve these ambitious targets, the Scottish Government:
has been consulting on banning single use plastics,
will soon introduce the plastic packaging tax, which is to take effect from April 2022;
is introducing a Deposit Return Scheme for single-use drinks containers, which is to take effect from 1 July 2022; and
has introduced a ban on Biodegradable Municipal Waste being sent to landfill by 2025.
What does this mean for business?
Businesses have been inundated with new environmental legislation recently and this is unlikely to ease given the ambitious Government targets.
It is essential that businesses keep on top of the changes to make the most of the opportunities presented and avoid falling foul of the law.
Practical considerations might be:
Considering recycling opportunities for your business given that there will be increased demand for recycled plastics to avoid the plastic tax.  There may also be business opportunities in applying to become a scheme administrator for the Scottish Government's new deposit return scheme.
If you are a producer or importer of plastic packaging, where are you going to source the recycled plastic to avoid the plastic tax?
If you are a business customer of producers and importers of plastic packaging, will the cost of the plastic tax be passed to you?  If so, will your business be able to manage this?
Do you currently use single use plastics which might be subject to the ban?  If so, what are your alternatives and what are the cost implications?
Businesses must adapt and keep up with the pace at which things are moving.  At Davidson Chalmers Stewart we assist organisations in understanding what their responsibilities are, and will be, and help them to plan for the changes which need to be made to ensure business continuity.  If any of these issues resonate with you or you would like to understand more about the potential impact on your business, please contact Laura Tainsh at laura.tainsh@dcslegal.com for more information or advice.
Disclaimer
The matter in this publication is based on our current understanding of the law.  The information provides only an overview of the law in force at the date hereof and has been produced for general information purposes only. Professional advice should always be sought before taking any action in reliance of the information. Accordingly, Davidson Chalmers Stewart LLP does not take any responsibility for losses incurred by any person through acting or failing to act on the basis of anything contained in this publication.