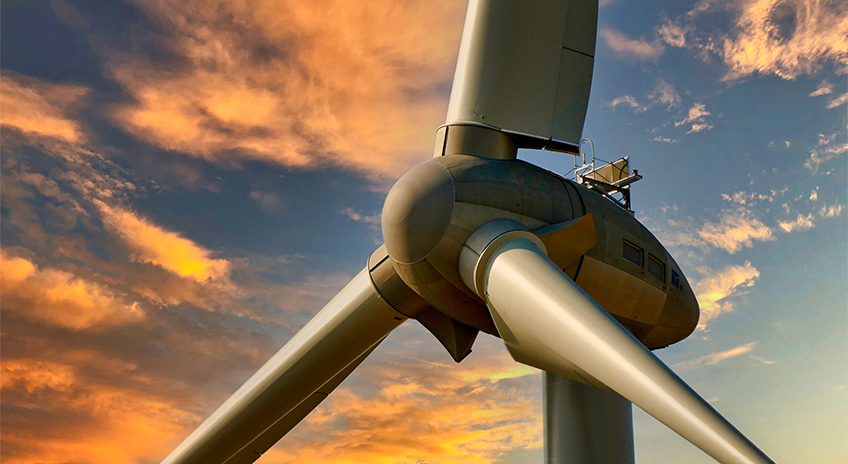 Scotland is home to nearly half of all the UK's onshore wind farms but most of these only have planning consent for 25 years. While the world's first electricity generating wind turbine was installed in Scotland in 1887, the latest generation of wind turbines started appearing in Scotland in the 1990s.  As a result, planning consents for these turbines are coming to the end of their term and it is now time to examine what will happen to them next.
There are a number of options available to the landowners and organisations who own and operate these turbines and it is important to examine all of these well in advance of their expiry dates in order to ensure that you achieve the best possible outcome.  For the vast majority of landowners, it will make economic sense to renew consents and continue to generate renewable energy.  This is known as "repowering".
The Scottish Government have made an ongoing commitment to onshore wind as laid out in their Onshore Wind Prospectus.  This identifies the potential to generate 17,000 jobs and the equivalent of £27.8bn in Gross Value Added (GVA) to the Scottish economy.  This will depend on adding 12GW to Scotland's onshore wind capacity by 2030.  There is also a growing understanding of the need for homegrown energy as Scotland's communities face a global energy crisis.  In this climate, that means plans to extend the life of existing wind farms and repowering proposals are likely to be received very favourably at every level.
It will also predispose planners and local communities towards proposals to increase the output of existing wind farms.  The original turbines typically generate around 850 Kilowatts but the latest technology can produce more than five times that, using larger turbines and deliver greater consistency by deploying energy storage solutions.  Replacing existing wind turbines with larger units is less likely to provoke objections and will require significantly less new infrastructure than building brand new facilities where new access roads and grid connections will have to be installed.  This means less cost, lower impact on the environment and less change to the existing landscape, where people and communities are already familiar with the presence of wind turbines.
Why you should be examining your options well ahead of expiry dates
Whatever you opt to do with your renewable energy generation resource, action will be required and a clear plan is essential.  Giving yourself ample time will ensure that you optimise the next stage of the project.  As lawyers, we always advocate that you plan your exit strategy right from the outset and some foresighted developers and landowners will have secured options to extend permissions at the end of their 25 year planning permissions.
The first option is decommissioning.  That entails removing the turbines and associated infrastructure from the land altogether.  Few landowners are likely to pursue this option but, without an extension to planning consent, it may be the only one open to you.  Bonds should have been put in place at the outset to ensure that the owners of wind generation technology remove it at the end of the planning permission period.  This ensures that developers take necessary action, even if the ownership of the technology has changed over the operational period.  There is a market for used wind generation technology and the turbines on your land could potentially be reused elsewhere.
Just because planning consent has reached the end of its life, it doesn't necessarily mean the technology has.  An existing wind farm can, potentially, be left in place to carry on producing energy as before.  In most cases, an extension to planning consent will be passed.  Your lawyers and accountants will also have to renegotiate with other parties involved including any leases, access permissions and wayleave arrangements and it is worth ensuring that you select renewables specialists who know the industry well and can secure you the most advantageous deals possible.  If you do pursue this route, you will want to establish the financial viability of the technology in place, given that the subsidy schemes will have changed considerably since the turbines were first installed.
Upgrading to newer technology with larger turbines and onsite battery storage will be an appealing option for many landowners, operators and developers, especially in a climate where the government is actively seeking to expand onshore wind capacity.  This approach to repowering will require expert guidance as there are a huge number of potential hurdles to negotiate.  Will the existing road infrastructure be sufficient to handle larger turbines?  This may involve negotiations with neighbouring landowners and those holding potential ransom strips.  Will transmission infrastructure be sufficient to handle higher loads?  Will you need to renegotiate existing wayleaves?  These are just some of the things to consider along with the revisions to the planning application for larger turbines and the battery storage facilities that are critical to improve wind power's consistency and profitability.
As a landowner, you hold the power
Repowering is a great opportunity for you to renegotiate the terms of your lease with any operators but it is important to get specialist advice throughout the process.  If you are unrealistic or do not fully appreciate the current state of the market, you run the risk of alienating partners, so it is vital that your legal and financial advisers are genuine experts in the renewable sector.
As with all complex projects, planning is the key to success, so it is worth putting together a team with the depth of knowledge to provide a meticulous and detailed strategy for your repowering scheme.  Setting them to work at the earliest possible stage means that those plans can be put in place well in advance of the point when your planning permission, leases and ancillary agreements expire.  This will put you in the best possible negotiating position to extend or amend them.
If you'd like to talk through the options for repowering an existing renewables scheme on your land, we'd be delighted to help you make the most of your power.  Our team is hugely experienced in delivering all legal aspects of commercial Renewable Energy projects with expertise covering energy, property, environmental, planning and corporate law.  We always take the time to fully understand clients' needs, aspirations and financial situation. For a free initial consultation call Partner, Andy Drane, on 0131 625 9049 or e-mail andy.drane@dcslegal.com.
Disclaimer 
The matter in this publication is based on our current understanding of the law.  The information provides only an overview of the law in force at the date hereof and has been produced for general information purposes only. Professional advice should always be sought before taking any action in reliance of the information. Accordingly, Davidson Chalmers Stewart LLP does not take any responsibility for losses incurred by any person through acting or failing to act on the basis of anything contained in this publication.