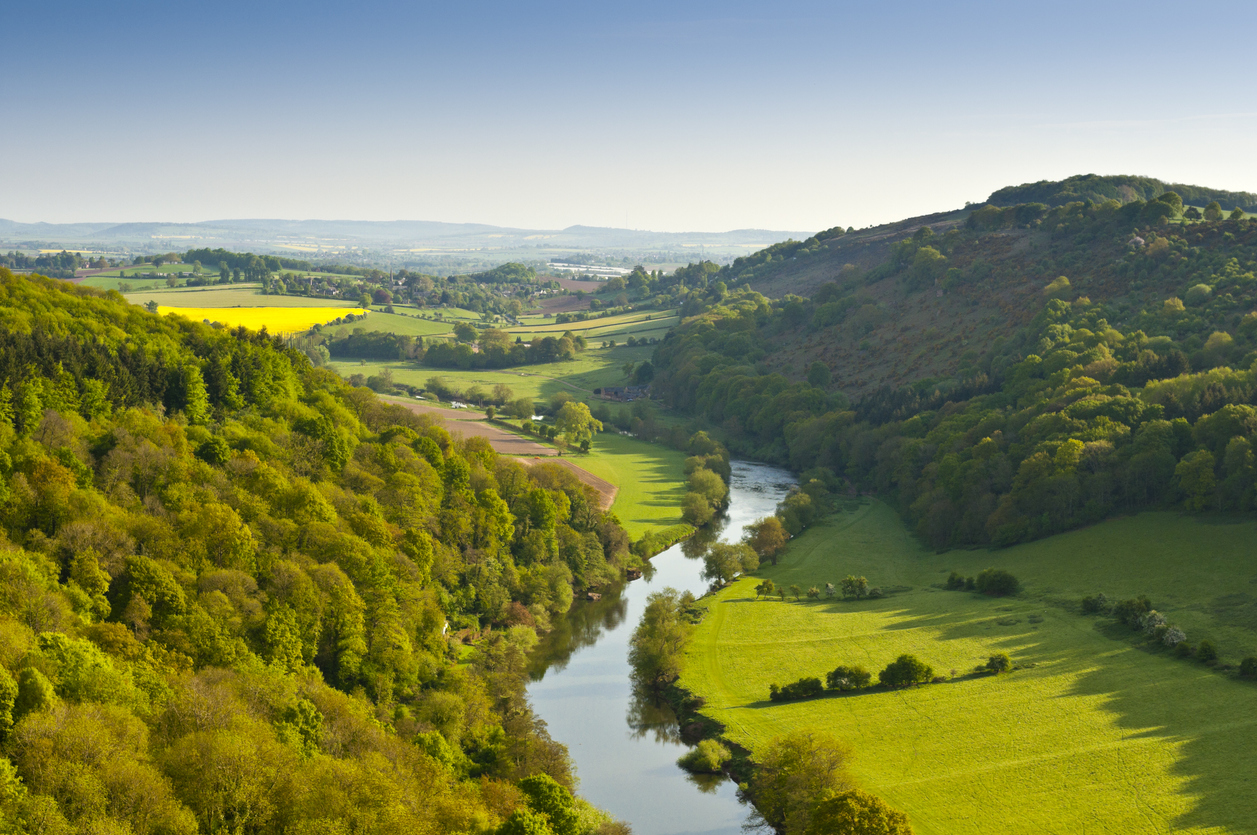 "Natural Capital" is a term which is gaining prominence in the conversation around land management.
Many landowners, farmers and other stakeholders will have heard the phrase used in a range of settings including to describe natural resources on their land. The term is generally seen as being synonymous with sustainability and thoughts on Natural Capital have centred around the protection and enhancement of rural assets. Yet it can be hard to understand what is being talked about and what it means in real life for landowners, farmers and other stakeholders. At its most simplistic what is Natural Capital and how can it benefit them?
What is Natural Capital?
Natural Capital is an extension of the economic notion of capital.
Precisely what constitutes "capital" has been argued over for centuries by some of the greatest economic thinkers. At its widest it comprises any tangible or intangible asset which is capable of conferring benefit on humankind or is valued by humankind. The term is readily applied to machinery, property (real capital), money (financial capital), ideas (intellectual capital) and even people (human capital).
In simple terms Natural Capital refers to everything which nature or the environment provides – both the individual constituent elements and also the consequences of those elements interacting whether under the direction of humans or naturally.
Natural Capital can be divided into 3 categories:
(a) Natural Capital Stock
Natural Capital Stock is everything that exists in the world around us and which is provided by nature. It includes species of plant, animals and minerals. It includes the heat and light provided of the sun. It includes bacteria and viruses.
(b) Natural Capital Services
Natural Capital Services are goods and services which could provide a direct and immediate benefit to people. They include the use of Natural Capital Stock for recreation (e.g. the use of lakes for fishing and canoeing) as well as using Natural Capital Stock to create something else (e.g. using stone to build houses, turning plant or animal materials into clothes, generating electricity through capturing wind, solar and hydro).
(c) Ecosystem Services
Ecosystem Services are the services yielded by Natural Capital Stock which occur naturally. Pollination of plants is a good example. The way peatland and forestry absorb and store carbon is another. There are some Ecosystem Services which humans have been able to understand and to replicate. Capturing the energy from decomposing food waste as heat and power through an anaerobic digester is an example.
Why is Natural Capital Important?
Many farmers, landowners and other stakeholders will recognise the importance of Natural Capital and have already realised some of the value of the Natural Capital they control as part of their businesses. However to date, Natural Capital has been somewhat economically invisible because the benefits from it are often not priced or are priced imprecisely. It is critical to understand that these elements do not stand in isolation but impact on each other directly. Exploiting one form of Natural Capital will affect other forms. When the industrialists of the eighteenth century created the steam engine they used Natural Capital in the form of coal. We now know that lack of clean air in the large manufacturing conurbations had significant and detrimental effects on the health of the population and that significant disbenefit was not accounted for by those who caused the problem. One of the reasons that the concept of Natural Capital is gaining prominence is the role some Natural Capital assets can play in tackling climate change.
Production of some energy sources such as wind, solar and hydro energy and biomass, which are forms of Natural Capital Services, have been identified as essential by governments across the world for reducing carbon emissions. Similarly, the absorption of carbon from the atmosphere by water, peatlands and forestry, is seen as essential in preventing global temperatures from rising more than 2 degrees.
Natural Capital is also important because many businesses and industries are dependent on the health of the natural world to varying degrees. One industry that relies on the natural world is Scotland's tourism industry. In 2018 a report by the Scottish Tourism Alliance stated that the tourism industry accounted for 1 in every 12 jobs in Scotland, with rural areas such as the Highlands having the highest proportion of tourism businesses in Scotland. Meanwhile Scotland's food and drink sector, which is largely dependent on the raw ingredients provided by nature is worth more than £14 billion annually to the economy.
Some economists assert that by placing value on the environment and treating it as an asset of the economy more people will be likely to protect it. By putting a value or cost on the disbenefit associated with a particular activity (e.g. burning coal; using neonicotinoids in pesticides; polluting watercourses), the true cost of an activity can be properly accounted for.
For landowners, farmers and other stakeholders the rising importance of Natural Capital could create opportunities for them to diversify their businesses and take advantage of different revenue streams. One potential new income stream is the growing market for companies trying to find ways to mitigate against the effects their activities have on the natural world. Opportunities to provide these services to third parties can take various forms including selling carbon offsetting units to businesses. There are also an increasing number of grants being made available for the creation and maintenance of forestry and the restoration of peatlands which landowners could benefit from.
There may be a debate to be had as to whether carbon offsetting and grant funding is the best way to support Natural Capital but it is hard to argue there should be no debate. There is also a debate to be had about the whole idea of "ownership" of Natural Capital. In Scotland we have no particular issue with the concept of owning land. Ownership of clean air, clean water and pollination are more complex.
While the concept of Natural Capital may be gaining prominence, it will be hard for many landowners or farmers to identify their Natural Capital assets and assess the value of those assets or realise the value of them in the immediate future. As new markets develop, new funding is made available, and there is increased awareness of the value of Natural Capital, there could be opportunities for landowners, farmers and other stakeholders to realise some of the value of Natural Capital by creating additional income streams from their Natural Capital assets. Of course, that will take time and not everyone will be able to exploit their Natural Capital equally.
Davidson Chalmers Stewart's rural business team have experience of advising landowners on all aspects of rural business. If you have questions about Natural Capital or how you could use Natural Capital to diversify your rural business or if you need assistance with the development of a Natural Capital project, such as a renewable energy project, please get in touch with a member of the team.
Disclaimer
The matter in this publication is based on our current understanding of the law. The information provides only an overview of the law in force at the date hereof and has been produced for general information purposes only. Professional advice should always be sought before taking any action in reliance of the information. Accordingly, Davidson Chalmers Stewart LLP does not take any responsibility for losses incurred by any person through acting or failing to act on the basis of anything contained in this publication.