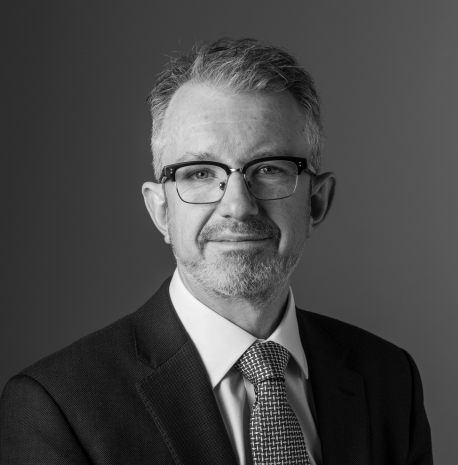 Ewan McIntyre has three decades of experience in commercial litigation plus General Counsel experience.  His private practice experience includes working with some of the leading independent firms (Morton Fraser, Burness Paull and Burges Salmon) as well as law firm management and non-executive board experience.
His experience includes resolving complex commercial disputes in the Court of Session and areas of particular strength include Professional Indemnity, Environmental disputes, Energy (including nuclear), Public Sector, Defence and Transport (particularly aviation accident litigation for aircraft operators, in acting for operators of leading airports and surface transport infrastructure issues).
Ewan's experience in the Financial Services sector includes pensions litigation, contentious tax and funds work.  He has handled insurance related work throughout his career including policy coverage disputes and subrogated claims.  He is a member of the Professional Negligence Lawyers' Association, is a past chair of the Forum of Insurance Lawyers, Scottish branch, and was also the inaugural chair of their Professional Indemnity Sector Focus Group.
Outside of work, Ewan is active in sports including running and cycling, and volunteers as a maths tutor for talented secondary pupils from less favoured backgrounds.  He holds the Diplôme d'Etudes en Langue Française (DELF) B2 and graduated with Distinction from the University of Dundee in 2022 following a two year course of study in French language and culture.  He has experience of working with one of France's leading independent firms.
Ewan has been recognised as 'great at managing complex, serious litigation', and as 'tactically astute a negotiator as you will find in the Scottish courts'.
He has been viewed as being 'very good with clients. Efficient, organised and a very good communicator.'